You can still join this workshop by sending an EOI to stine.johansen@qut.edu.au before 30th Nov EOD.
The empowerment of humans in human-robot collaboration (HRC) is a focal issue for HRC research and development. Unpacking this requires a multifaceted approach with contributions from diverse disciplines. This workshop brings researchers and practitioners together to discuss when HRC empowers humans and when it does not, how the empowerment of human in HRC can be facilitated, the benefits of empowering humans in HRC, and who is empowered in HRC and who is not. We invite researchers and practitioners who actively work with or wish to expand their knowledge and experience in HRC to take part in this timely discussion.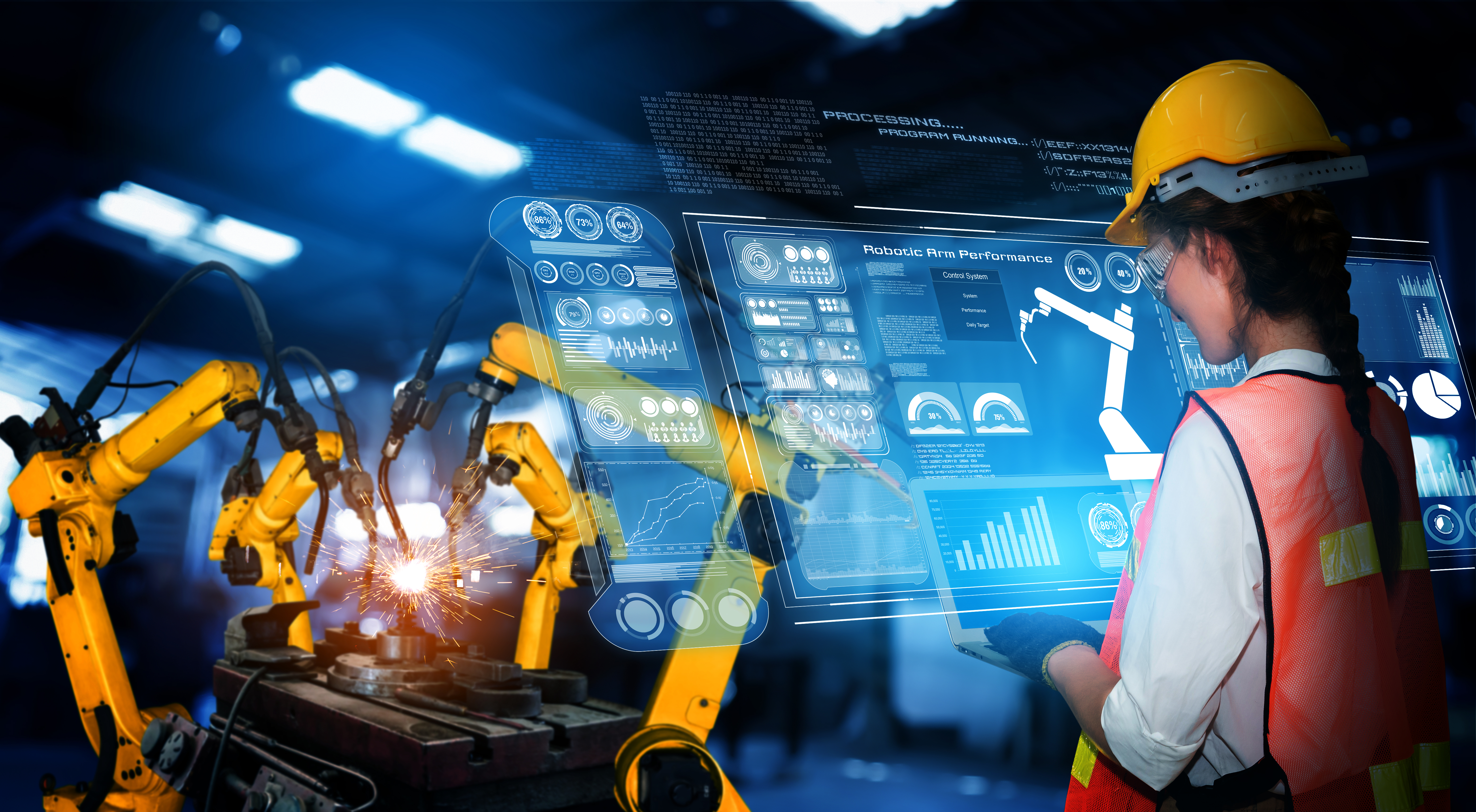 The workshop will bring together academic researchers and industry practitioners from various disciplines, including Human- Computer Interaction, Robotics, Engineering, Design and Architecture, Ethics, Psychology, Social Sciences, and Artificial Intelligence whose work provides answers to the following questions:
Why are we creating platforms for human-robot collaboration, and what are the benefits for people?
When does design and development of HRC empower people, and when does it not?
How can the empowerment of people in HRC be facilitated through design and development?
Who is empowered by HRC, and who is not?
Call for participation
We invite participants to submit their contribution to these questions in one of three formats by deadlines listed below. Selected EOIs, position papers, and videos will be publicly published on the workshop website. For any questions or inquiries, please direct any questions to: Stine S. Johansen (stine.johansen@qut.edu.au), Hashini Senaratne (hashini.senaratne@data61.csiro.au), or Alan Burden (alan.burden@qut.edu.au).
At least one author from each accepted submission, whether EOI, position paper, or video, must register for the conference and attend the workshop.
Submission Details
Participants can submit in one of the three following formats:
A 1-page Expression of Interest (EOI) that outlines the participant's interest in HRC and a brief statement outlining how their work addresses one or more of the above questions.
A 1-5 page position paper that focuses on a specific HRC topic or challenge, followed by a statement on how it addresses one or more of the above questions. The position paper may include one or more authors.
A video submission that provides an engaging visual narrative or application for HRC with relevance to one or more of the above questions. Maximum video length is 3 minutes, submitted as either AVI or MPEG4 format.
Additionally, all participants must submit a professional biography of maximum 150 words to help foster connections among attendees and mutual learning throughout the workshop. Submissions can be made through the OzCHI template on Easy Chair.
Important Dates
All times are within the Anywhere on Earth (AoE) time zone.
Submission deadline: 3 October 2023 13 October 2023
Notification date: 23 October 2023 30 October 2023
Submission deadline: 17 November 2023
Notification date: 24 November 2023
Camera Ready Deadline: 28 November 2023
Workshop Day: 2 December 2023
Final date to send an EOI to stine.johansen@qut.edu.au: 30th November 2023
Upon Acceptance
Authors will be provided with a PowerPoint poster template to complete before the workshop. All participants will be invited to join an online community channel to say hello to each other before the conference.
Workshop Structure
| | | |
| --- | --- | --- |
| Time | Activity | |
| 09.00 | Welcome address | Introduction to workshop |
| 09.20 | Inspiration panels | CIs of the ACC and CINTEL |
| 10.00 | Short break | |
| 10.15 | Speed meetings | Poster presentations |
| 11.15 | Plenary discussion | Share discussion points |
| 11.45 | Lunch break | |
| 12.45 | Panel discussion | Barriers to HRC research |
| 13.45 | Short break | |
| 14.00 | Roadmapping | Small group collaboration |
| 14.45 | Plenary discussion | Presentation of roadmaps |
| 15.15 | Wrap up | Future directions |
Panellists
Christoph Bartneck (University of Canterbury)
Dr. Christoph Bartneck is an associate professor in the department of Computer Science and Software Engineering at the University of Canterbury. He has a background in Industrial Design and Human-Computer Interaction, and his projects and studies have been published in leading journals, newspapers, and conferences. His interests lie in the fields of Human-Computer Interaction, Science and Technology Studies, and Visual Design. More specifically, he focuses on the effect of anthropomorphism on human-robot interaction. He has worked for several international organizations including the Technology Centre of Hannover (Germany), LEGO (Denmark), Eagle River Interactive (USA), Philips Research (Netherlands), ATR (Japan), and The Eindhoven University of Technology (Netherlands). Christoph is an associate editor of the International Journal of Social Robotics. Christoph is a member of the ACM SIGCHI, The New Zealand Association Of Scientists and Academic Freedom Aotearoa. The press regularly reports on his work, including the New Scientist, Scientific American, Popular Science, Wired, New York Times, The Times, BBC, Huffington Post, Washington Post, The Guardian, and The Economist.
Mahla Nejati (University of Auckland)
Mahla Nejati is a Research Fellow in the Department of Electrical, Computer and Software Engineering at the University of Auckland. She is interested in solving real worlds problems using AI. She is an expert in designing the vision system for orchard robots. During her PhD studies, her research focused on designing, developing and testing the vision system for a kiwifruit and apple harvester and a kiwifruit flower pollinator. She is currently working on an early-stage disease detection method for beans. She was one of the finalists in Aus-NZ women in AI in the agribusiness category in 2022.
Workshop Organizers
Stine S. Johansen
Australian Cobotics Centre, QUT
Hashini Senaratne
Collaborative Intelligence FSP, CSIRO
Alan Burden
Australian Cobotics Centre, QUT
Melanie McGrath
Collaborative Intelligence FSP, CSIRO
Claire Mason
Collaborative Intelligence FSP, CSIRO
Glenda Caldwell
Australian Cobotics Centre, QUT
Jared Donovan
Australian Cobotics Centre, QUT
Andreas Duenser
Collaborative Intelligence FSP, CSIRO
Matthias Guertler
Australian Cobotics Centre, UTS
David Howard
Collaborative Intelligence FSP, CSIRO
Yanran Jiang
Collaborative Intelligence FSP, CSIRO
Cecile Paris
Collaborative Intelligence FSP, CSIRO
Markus Rittenbruch
Australian Cobotics Centre, QUT
Jonathan Roberts
Australian Cobotics Centre, QUT
Program Committee
Marc Carmichael (UTS)
Andreas Duenser (CSIRO)
Matthias Guertler (UTS)
Yanran Jiang (CSIRO)
Stine Johansen (QUT)
Melanie McGrath (CSIRO)
Markus Rittenbruch (QUT)
Hashini Senaratne (CSIRO)
Pavan Sikka (CSIRO)